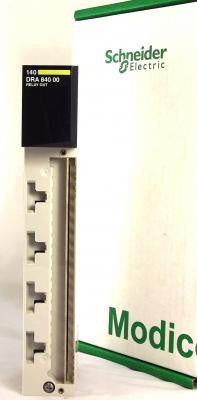 Schneider Electric / Modicon
140-DRA-840-00C
---
140-DRA-840-00C by Schneider Electric / Modicon
Product Description:
MODICON RELAY OUT 16 PT NO CC
Shipping
The Schneider Electric / Modicon 140-DRA-840-00C is in stock and ready to ship from Eagle PLC. Same day shipping is available on most orders before 4 PM Eastern. If you have any questions about the shipping process call (800) 691-8511.
Core Exchange
This product may qualify for our Core Exchange Program. Please contact us for additional information on exchanging your old part.
Warranty
Eagle PLC offers a 2 year warranty on all Schneider Electric / Modicon products including the 140-DRA-840-00C.