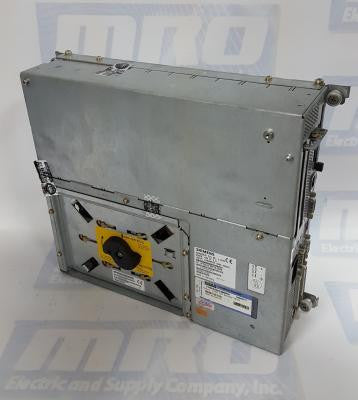 Siemens
6FC5210-0DF22-2AA0
---
6FC5210-0DF22-2AA0 by Siemens
Product Description:
SINUMERIK PCU 50 1.2 GHZ, 256 MB RAM; 24 V DC; WINDOWS XP PROFESSIONAL FOR EMBEDDED SYSTEMS
Shipping
The Siemens 6FC5210-0DF22-2AA0 is in stock and ready to ship from Eagle PLC. Same day shipping is available on most orders before 4 PM Eastern. If you have any questions about the shipping process call (800) 691-8511.
Core Exchange
This product may qualify for our Core Exchange Program. Please contact us for additional information on exchanging your old part.
Warranty
Eagle PLC offers a 12 month warranty on all Siemens products including the 6FC5210-0DF22-2AA0.
---
More from this Manufacturer